SINGING MEDICINE ~ Temple of the Heart
With Tarisha
Singing Medicine is..
Allowing your voice to be the way it is.
Singing simple songs that connect you to nature, to love, to silence.
Discovering YOUR song and daring to sing it.
Learning that when you sing with your heart, your voice is a healing force.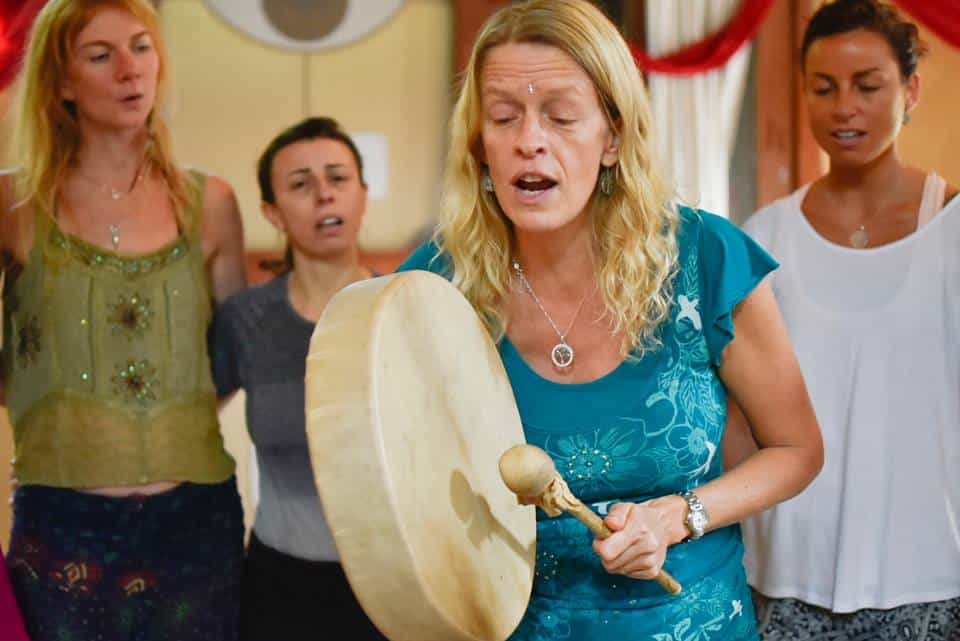 In your body there's a life force so powerful, it can beat your heart day and night, have you walk a mile, dance & sing.
Let's return to the simple fact that we are alive here in this body on the planet at this time and do what we can to open our hearts and reclaim our natural joy to be alive.
Through song and ceremony, being on the land, re-connecting to the sacred through the elements, we remember who we are and return to love.
In this weekend we will:
Open the voice with simple exercises.
Sing beautiful songs.
Spend time around the sacred fire in the tipi.
Meditate in nature.
Share healing time using our voice.
It will be a calm, relaxing time for your mind, body and spirit.
If you have any questions, feel free to contact Tarisha via email tarisha@osholeela.co.uk
Tarisha is a multi-faceted healer, musician and creative coach. She is a radiant Being who holds the space with intuitive grace, love and compassion as well as humour.
She has many years experience running workshops, healing sessions, ceremonies and shamanic rituals.
Details
Start: May 13th @ 5:00pm
End: May 15th @ 3:00pm
Registration Ticket: £220 (Includes Event & Food)
Early Bird Registration Ticket: £200 (Until the 29th April)
Accommodation:
Dorm £20
Own campervan £20 (plus £6 hook up if needed)
Regular room £50
Large room £70
Premium room £110
Accommodation is allocated on a first come first served basis. For 2 people bookings, please call the office.
I really enjoyed your energy, presence and the space you hold within yourself. Thank you for sharing your truth and radiating pure love. I feel very inspired by you. Thank you for showing up as you. Louise
I have been craving this nurturing for so long. I just didn't realise it. Thank you. I'm now a committed fan. Love your confidence, your holding; it's perfect for me and difficult to put into words how much it has given me. I love you. Katey