We're very excited to offer you this program where you have the opportunity to come and live with us, experience our community and have a change from your daily life.
Running from 4th October.
Ways to nourish yourself and have fun while you're here
Sports
Khalis, our sports manager, will be organising football matches, volley ball, table tennis, pool, snooker, table football and badminton.
Relax & enjoy the grounds
Relax and laze about in our beautiful grounds, and enjoy our 18 acres of fields of play.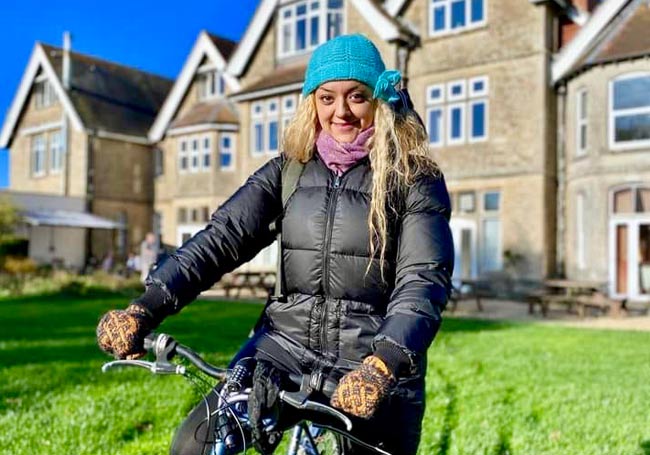 Hang loose & play
We also have a trampoline, paddling pool and a sauna for your enjoyment and pleasure.
Wellness Centre
Book yourself a session in our Wellness Centre offering massage, reflexology, counselling, AcuEnergetics and tarot. Or enjoy the power of meditation in our group room (offered 2 times per day)
We are taking bookings from Oct (excluding the retreat weeks, check our workshops & events page here)
Check in is from 4pm to 6pm Mon and check out is Sunday 2pm.
  LEELA MEDICINE 
Our unique formula for JOY!
Covid guidelines:
Our current policy regarding testing before arrival is that you will need to bring a negative PCR test result that is less than 72 hours old or proof that you have had Covid in the last 6 months (by showing a PCR test result from that time or a positive anti-bodies test result.)
FRIENDS LIVING IN THE BUDDHAFIELD
See what other people have to say about their experiences here
This place is truly special and transformative. I felt such a deep connection from the second I stepped onto this site. It's a once in a lifetime opportunity to come here and be with a group of people living holistically and working on our personal and spiritual development together, supporting each other in our wellbeing, and enjoying the earth and connecting to the land.

I highly recommend it to anyone who wants to go deeper in their personal development and experience different types of meditations, for those who want to connect in community and support each other in their wellbeing.
Living at Leela brings life into technicolour. People here are just so open, and not scared to be vulnerable and to be seen. I feel like I'm really healing and growing; the quickest I've felt I've grown in a really long time.

So much in my subconscious is like, "Yeah! This is where you need to be!" and stuff is releasing and I'm changing.

You don't have to hide here: every single side of you can be seen and heard and accepted and knowing that that's ok is so deeply powerful and transformative.
I've been having a really beautiful time here: having space to reconnect to myself and others. There are a wonderful mix of lovely humans here.

I think the highlight for me has been the Aum meditation, which is absolutely incredible. I love the mealtimes, getting to know others, and sharing moments playing music or dancing – you have the freedom here to just fully express yourself.

Come and have a taste for what it can be like to live in community – it's just an incredible way of life and I highly recommend it to anyone that's considering it.
The program is very popular and places are limited. Please apply below and we will be in touch to discuss .