The Intimacy Gathering
A tantric journey into sensuality, joy, and connection
August 12th till August 17th
Come and join us for 5 days of exploring playful & sensual ways of connecting deeply with yourself & others.
Let's connect, let's dance, let's play!
The Intimacy Gathering
This gathering is a unique journey into Tantra vision. Incorporating dance, meditation, breath-work, the power of nature, rituals, and conscious touch, facilitated by a group of well-known and experienced teachers.
We have created a rich program for you to play, explore and meet like-minded people in a beautiful and safe held environment where you can expand your energy and consciousness deeply.
Connect with the juicy aliveness in your body and the tender strength of your heart.
Embrace your capacity to feel joy & pleasure and deepen your sense of feeling at home in yourself.
Amura
Amura has been living at Osho Leela since 2006 and is an experienced organiser and facilitator of the Conscious Sexuality and Tantra Festivals here at Osho Leela.
Amura is passionate about supporting people to feel truly at home in themselves and to be fully present in their connection to others. She uses her presence, skills and experience to guide others in their own journey of embodiment, sensuality and intimacy. Amura's background is in physiotherapy, massage and bodywork, and she is fascinated by the beauty and mystery of our bodies.
Ranjana
Ranjana was born close to the Andes Mountain Range in Chile, and inspired by the magnificent nature all around her, set out to create a bridge between ancestral wisdom and modern tantra and meditation.
Ranjana has offered workshops in The Americas, Spain, France, Greece, India and the UK for the past 20 years. Her offerings include Tantra Shamanic Essence, Female Tantric Path (Tribal Woman), and the Living Tantra and Meditation Method.
Kalindi & Pete
Life brought Pete and Kalindi together in India 14 years ago, and they now support couples and individuals in opening to the depths of intimacy and love, drawing on a rich bag of transformative tools.
Kalindi is an inspirational group facilitator and therapist, working in the field of intimacy coaching, sexual healing, conscious relationships and transforming sexuality into spirituality.
Pete has been practicing and teaching in the fields of meditation, breath work, energy work, sacred touch and sacred sexuality since 1992. He is the founder of Naturally Ecstatic, Bulletproof Breathwork and Synergy Tantric Bodywork.
Sy & Ash
Sy and Ash are The Love, Sex and Intimacy Coaches with a wealth of experience to share with you about sexuality, sensuality, consciousness and relating.
Their passion is to share with you, as an individual, in a couple, or as part of a group, some of the skills, techniques and magic that they have discovered in their 25 years of loving, playing and working together.
The invitation is for you to discover you deepest, most authentic, empowered self and how to be that You, even More!
Together we will all laugh a lot, breathe a lot and feel even more….
Come and explore with us! Your new life is waiting!

Jem Ayres
Jem is a certified Sex Geek: A trauma-informed Sexological Bodyworker, Tantra practitioner and founder of Orgasmic Embodiment Sex Coaching. With over 10 years' experience in the field
of self-development through the body Jem teaches what she calls 'Sexual Self-Development'.
Multi-talented and creative she is passionate about helping people to connect with themselves
through the body, fine-tuning into the subtleties of our life force, using sexual energy to fuel all areas
of life.
Gopal
Italian born Gopal has more than 25 years of experience, research and certified training in areas such as Bioenergetics, Shiatsu, Mysticism and Conscious Sensuality.
He has been teaching workshops and offering individual sessions all over Europe for over 10 years. Gopal is a certified SkyDancing Tantra teacher, a certified bodyworker and a facilitator at OSHO Divine Healing Arts.
After moving to Berlin, he was inspired by the city to create Dynamic Tantra: a playful, soulful way to practice Tantra in the urban jungle. He is also a musician, event organizer, promoter, art director and DJ.
More about Gopal
Shakti Sundari
Shakti Sundari is a Priestess of Love & Sacred Sexuality, 
who has followed her bliss in teaching embodied awareness and awakening for the past 19 years. Trained as a yogi, tantrika, conscious dance facilitator and healer, Shakti is a passionate advocate of women's empowerment, a masterful curator of full-bodied spirituality and an eternal student on the path of authentic living, with a gift for seeing deeply, channelling wisdom and holding compassionate, yet powerfully transformative space. Shakti has created and delivered an ever-evolving series of tantric and personal development courses, writes an inspiring blog, interviews leading lightworkers and published her first book – RAPTURE: A Guide to Sexual & Spiritual Awakening for Women – in 2021.
More about Shakti Sundari here
Jonny
Jonny discovered meditation when he was a punk aged 15 in South London, and a couple of years later started living in a Buddhist community while still at school. He then spent 20 years living and working as an ordained Buddhist, practising and teaching meditation and Buddhism in the UK and India. After leaving the Buddhist organisation he was part of, years of illness combined with the exploration of other paths and healing approaches, led to a place of complete surrender. In recent years, after more than 15 years of not teaching, Jonny has been finding new ways of sharing the understanding and practices that have changed his life. In his workshops, using highly effective and practical methods, he shares profound connections and insights into awareness and non-duality.
Sanjula
Sanjula has been working at Osho Leela for the last 10 years. She is running workshops in the Leela Life Training and The Total Life Change Intensives. She has a love for mediation and the healing arts and spends a lot of her time in nature.

She is offering a unique workshop at The Intimacy Gathering, Sexual Healing.

The aim of the workshop is to let go of any pain you may hold in your sexuality, which stops you from moving forward and enjoying healthy sexual experiences. Sanjula will bring her unique skills as an Osho Leela Therapist and healer. You will be invited to let go through bodywork, breathe, healing and meditation.

When we journey through life, there is the possibility of getting hurt and when we hold this hurt in the body, it stops us from feeling joy and aliveness. Her workshop is an invitation to move back into Celebration.
Andrew
Andrew is a graduate from assisting Jan Day on her Living Tantra Training and has studied with many other Tantra Teachers, including John Hawkins, Sy and Ash, Elaine Young. He co-led Tantra Festivals at Osho Leela called "Melting into Love" with Tarisha. He's currently developing a Shamanic Healing Modality and writing guidance book on Conscious Relationships.
Andrew's whole life is littered with spiritual experiences and connection with the Divine. Andrew's first energetic experience was at 8 years of age. His Kundalini finally awoke at the age of 26 and since that day he has explored many fields ~ Reiki, Thai Chi, Chi Chung, Yoga and Mystical abilities. He regularly attends Vipassana and has been meditating for over 20 years. He briefly experienced satori in 2016.
Andrew has worked as a coach/mentor for individuals with blocks around sexuality and relationships for the last 8 years.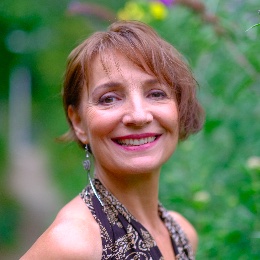 Navanita
Navanita is a vibrant, sensual facilitator who leads from her heart with skill, love, and integrity.
As a Counsellor and Dance Intimacy Coach, she has many years of experience working with groups and individuals in the UK, and Europe, both therapeutically and for pure joy and pleasure.
She is praised for her easeful, often playful approach to sexuality, and draws from a comprehensive toolbag of offerings to inspire and support the participants including Tantra, Tango & Creative writing.
Navanita strongly values intimacy not only in relationships with people but in her relationship to nature and life itself.
Maite
Maite embarked on meditation, yoga, movement, dance, and personal development in 1990 following a call for integration and a deep healing journey from an eating disorder. She trained as a Movement and Drama Therapist in the Sesame Method, as well as in different bodywork techniques. Shakti Dance, the Yoga of dance and Kundalini Yoga are her main yoga practices.
In the last 6 years she has been exploring Tantra through different trainings (ISTA, Living Tantra Training with Jan Day, Tantra Massage Training, Conscious Kink, and many Tantra workshops and festivals), bringing more consciousness to the area of sexuality and relationships.
Maite is very passionate sharing her experiences and skills on embodiment and reclaiming the body as a spiritual vehicle. She does this through her work in massage, yoga, kirtan and meditation.
For more info about her workshops click here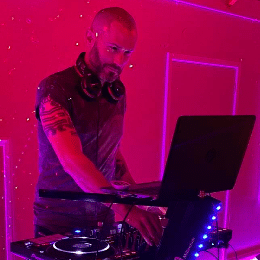 Jan-Michael
DJ Jan-Michael is a London-based Ecstatic Dance DJ and music producer. His 'rapture' Ecstatic Dance DJ sets lean towards high energy, bass heavy tracks across many genres. 
RAPTURE is a conscious dance club fusion – gathering the energy usually spared for the peak of the ecstatic dance wave and give it to you in bucket loads! The phat tunes that have you punching the air, jumping, whooping and whirling …. as well as enough of those that bring you back down to earth afterwards and soothe your soul. More info check here.
Bayari
Bayari is a sensual alchemist who transforms the ordinary to the extraordinary. She loves to hold space for creativity, healing and connection to the sensual and the sacred. One of her gifts is offering a gateway to potions and the magic they hold! She brings a warm, light-hearted approach to all that she does.
Come and drop into a space devoted to experiencing the sensuality of balms, aura sprays and sacred oils. A nourishing and integrative session playing with Bayari's vibrationally-charged beauty potions. This experience can be enjoyed solo, with a partner or in a pod. There will be an invitation to discover the ancient art of anointing. 
Details
The Intimacy Gathering is an alcohol and drug free event!
Start: August 12th @ pm
End: August 17th @ pm
Price Festival Ticket: £ 375 – Early Bird: £ 355 (includes food & camping)
Accommodation:
Dorm £100
Own campervan £50 (plus £15 hook up if needed)
Regular room £175
Large room £225
Accommodation is allocated on a first come first served basis. For 2-person bookings, please call the office.
Do you want to be a worker? Please click here.