with Niraj & Devaraj

Thursday 14th – Sunday 17th September 2023
Returning to its bacchanalian roots
For our 'old' friend Niraj's 60th birthday party long weekender!
Enjoy plenty of your old faves
Biodanza (of course!), Bioenergetics, satsang, gongs, sauna, cacao…
A totally extravagant themed dress up party
Superb music with rockin' DJ's and the return of the bar!
Order some new dancing shoes and be prepared for very little sleep
This is going to be epic!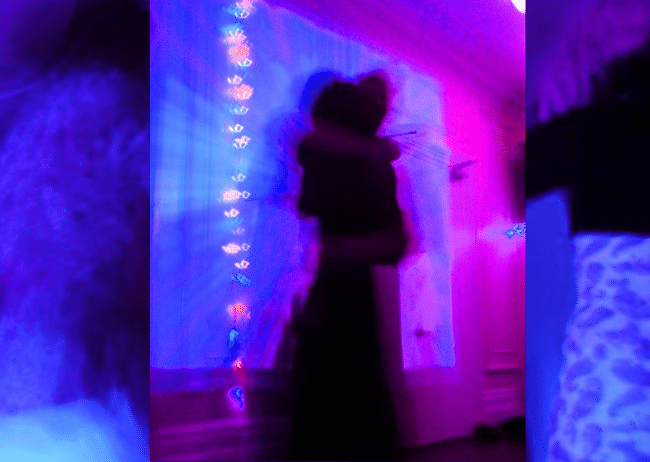 On the programme:
The big end of summer 'go-for-it' party long-weekender in the form of Puravida approaches and we can confirm a few extra goodies in the programme and the Saturday night theme!
Into the mix already described is:
✨Ecstatic Dance with Seth
✨Improv Comedy with Milarepa
✨Contact Improv with Devi
✨Nature Connection with Niraj
✨Tantricky yumminess with experts in the field
✨Cuddle Party
and more to be added…
This year's theme is:
Bacchus!
Bacchus was the Greco-Roman god of wine, festivity and revelry (also known as Dionysus), who was typically attended by cavorting satyrs (representing lust) and carousing maenads (dancing girls or nymphs)!
As Bacchus/Dionysus represented the sap, juice or lifeblood element of nature, lavish festal 'orgia' (rites) in his honour were widely instituted. And according to Wikipedia "his wine, music, and ecstatic dance free his followers from self-conscious fear and care, and subvert the oppressive restraints of the powerful" 🙄… so what better way to welcome back our beloved Puravida and mark Niraj's 60th birthday than with an epic sandals, robes, vines, crowns, pipes and drums party (complete with goats feet!) Bring your own goblet!
We therefore cordially invite you to prepare yourselves to really let your hair down and celebrate with us in good old fashioned Puravida style this September and….#@&*ing 'AVE IT!!
A message from Niraj himself!
Calling all fauns, nymphs, satyrs, and maenads…
Hailing all Roman senators, legionnaires, and sexy Centurions…
Shouting out to the wild, untamed inner you waiting to express its liberation…
The Temple of Bacchus awaits you at next week's Puravida. A loyal army of celebrants are already diligently and lovingly creating a fairytale playground for you to surrender into and enjoy yourself like never before!
Taste Bayari's sacred elixirs and potent potions to assist you on your journey. Imbibe medicinal cacao or dare to sip the nectar of kykeon, the mystery fluid used in the Rites of Eleusis 2000 years ago. 
Take your turn to ask or dispense dubious wisdom at the interactive Oracle of Delphi booth! 
Prepare your act, solo or collective, for Puravida's Got Talent, (bacchanalian style), and await the judgment of the thumb up or the thumb down!
Expect a multitude of other surprises and delights at the party to end all parties to celebrate Niraj's 60th!
And that's without mentioning the music….! Wondrous, talented DJs dedicated to your dancing pleasure till the late morning hours…
The bacchantes are gathering…will you join us?!? 
Camping only places available, but the weather looks set fair, so come and let yourself play…
Your hosts will be …
Devaraj Sandberg & Niraj Skilbeck
Details
Start: Thursday September 14th @ 6:00 pm
End: Sunday September 17th @ 2:00 pm
Registration FULL Ticket: £225 (includes retreat, food & camping)
Registration WEEKEND Ticket: £175 (includes retreat, food & camping)
Accommodation FULL Festival:
Dorm £60
Own campervan £0 (plus £3 p/d for hook up if needed)
Dorm Bunk Deluxe £90
Regular room £105
Large room £135
Single pod £135
Double pod £165
Glamping in bell tent £165
Accommodation WEEKEND Festival:
Own campervan £0 (plus £3 p/d for hook up if needed)
Dorm £40
Accommodation is allocated on a first come first served basis. For 2 people bookings, please call the office. For more info about accommodation and facilities click here.