Mystic Heart Retreat
with Bhavo & Sukha Sama

16th – 20th December
Enter the Dark and Celebrate the Light with 5 days of magic, ceremony and creativity!

Deepening into the darkest night of the year, gather together as we celebrate the return of the light moving towards Winter Solstice.

Mystic Heart is where we revel in the intuitive dance of life at the turning of the seasons.

Come and raise your vibration as you open your mind and heart to the magical and esoteric.

Reconnect with your inner wisdom through Tarot and other Oracles.

Affirm your inner mystic by sharing your visions and insights.

Explore the deeper mysteries with like-minded friends.

Let love move through you as you dance, connect and delight in the medicine of Osho Leela!

Connect to the Spirit of the Land, the Sky, the Sun and the River.
At this retreat, we will co-create a beautifully held space of the heart.
Sessions will include:
✨ Druid Adrian Rooke with a Festival of Light ritual and Sacred Chanting✨
✨ Bayari with a Angel Bath and a Solstice Aura Ceremony ✨
✨ Sukha Sama with Cosmic Dancing 'Embodying our Soul with Astrology' and Gifts of Ancestors ✨
✨ Bhavo with Tarot 'The Heart of the Invisible, and 'Ceremony, the Art of manifesting' ✨
✨ Darpan with 'Finding your Power Animal' a Shamanic journey ✨
✨ Sanjula with 'How to Receive Guidance from your Guides' ✨
✨ Tarisha with "Elemental Sound Journey" ✨
There will also be a "Mystic Mic" where you will have the opportunity to share some creativity in front of everyone!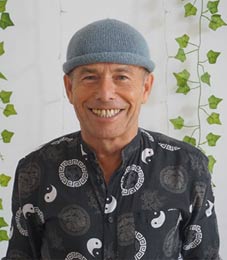 Bhavo has been working as a highly intuitive and clear channel for many years.
He is passionate about supporting people, using different oracles such as the Tarot and the Runes. His ability to manifest using ceremony and magic supports him and friends to positive realise the longing in their hearts.
Sukha Sama is Mystic Arts Mama, Musical Creatrix, Family Constellation Facilitator and Passion Project Mentor.
Over 40 years of deep diving, she has explored many esoteric modalities and sacred paths. She invites you to embody your brilliance and unearth the deep treasure within, so you can live your best and magical life.
Adrian has been a practicing Druid for nearly 30 years and is the press liaison officer for the largest Druid organisation in the world called 'The Order of Bards Ovate & Druids'.
Adrian also belongs to a Coven called the 'Evening Star', using a mixture of Gardinarian and Alexandrian teachings. In his everyday life, Adrian is a generic therapist, healer and ritual celebrant conducting Pagan wedding ceremonies and Funerals.
Bayari is a sensual alchemist who transforms the ordinary into the extraordinary.
She loves to hold space for creativity, healing and connecting the sacred and the mystical. One of her alchemical gifts is offering a gateway to sacred oils and layers of vibration. She brings a warm, fun-loving approach to all that she does.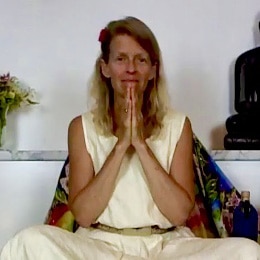 Sanjula has been able to connect with Archangel Michael since her early years as a child and like others along the way lost the connection. Now it is an essential part of Sanjula's decision-making process. Is to check with Michael and other guides for the support that is needed for her to fulfill her path.
Tarisha is a multi-faceted healer, musician and creative coach. She is a radiant Being who holds the space with intuitive grace, love and compassion as well as humour.
She has many years experience running workshops, healing sessions, ceremonies and shamanic rituals.
Wellness Centre
Book yourself a session in our Wellness Centre offering massage, reflexology, counselling, AcuEnergetics and tarot. Or enjoy the power of meditation in our group room (offered 2 times per day)
A moment of Silence in Nature
In the grounds of Osho Leela, we will connect with the sacred elements, have a fire ceremony to light our pathway into the winter and listen for guidance on our next steps. Walk around on our beautiful grounds or enjoy our 18 acres of fields or discover the countryside of Dorset by foot or by bike.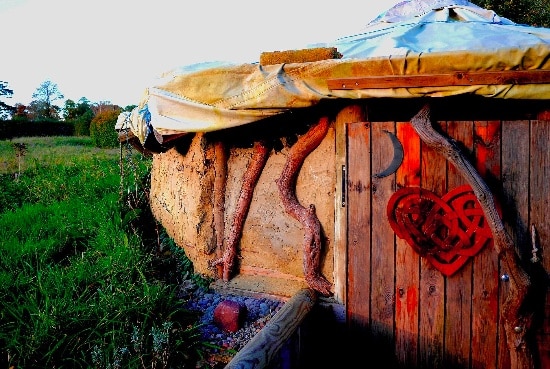 Details
Start: December 16th @ 5:00 pm
End: December 20th @ 5:30 pm
Registration Ticket: £290 (includes retreat & food)
Accommodation:
Dorm £40
Own campervan £40 (plus £12 hook up if needed)
Regular room £100
Large room £140
Premium room £180
Single pod £140
Double pod £180
Accommodation is allocated on a first come first served basis. For 2 people bookings, please call the office.
LEELA MEDICINE
Our unique formula for JOY!