Mystic Heart Retreat
with Bavo & Tarisha
20th – 26th June
Come and raise your vibration with a week of magic, ceremony and creativity.
Reconnect with your intuitive heart with Tarot and other Oracles.
Affirm your inner mystic by sharing your inner wisdom.
Explore the esoteric with like-minded friends.
Let Spirit move through you with dance, connection and the medicine of Osho Leela.
Connect to the spirit of the land, the sky, the sun and the river.
At this retreat, we are excited to offer you a variety of possibilities to open your mind and heart to the magical and esoteric.
Together we will create a beautifully held space of the heart.
Alongside the Osho Leela daily program of meditations, there will be Tarot and Oracles, Songs of the Mystic Heart, Elemental Healing, a journey to Avalon and Osho Satsang.
Bayari will be offering a sacred oils sensual journey and creative energy session with crystals, sound and scent, as well as her incredible potions and elixirs bar. Adrian Rooke will be holding a talk on Paganism, a session of Sacred Singing, and the Cheroki Dance of Life. And many more exciting workshops…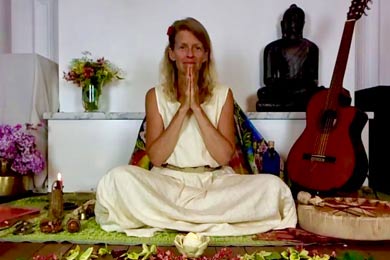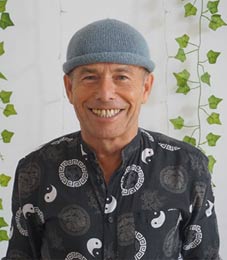 Tarisha is a healer and musician. Over the years, she has run festivals, workshops and meditation retreats, women's gatherings and shamanic ceremonies all with a focus on creativity and celebration, love and connection to the earth.
Find out more about Tarisha here
Bavo has been working as a highly intuitive and clear channel for many years. He is passionate about supporting people, using different oracles such as the Tarot and the Runes. His ability to manifest using ceremony and magic supports him and friends to positive realise the longing in their hearts.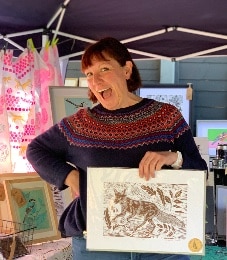 Adrian has been a practicing Druid for nearly 30 years and is the press liaison officer for the largest Druid organisation in the world called 'The Order of Bards Ovate & Druids'. Adrian also belongs to a Coven called the 'Evening Star', using a mixture of Gardinarian and Alexandrian teachings. In his everyday life, Adrian is a generic therapist, healer and ritual celebrant conducting Pagan wedding ceremonies and Funerals.
Bayari is a sensual alchemist who transforms the ordinary into the extraordinary. She loves to hold space for creativity, healing and connecting the sacred and the mystical. One of her alchemical gifts is offering a gateway to sacred oils and layers of vibration. She brings a warm, fun-loving approach to all that she does.
Vivienne has worked as a print designer in the fashion industry, textile design and surface decoration. She took up lino cutting during lockdown as a way to calm and clear her mind. It's very meditative experience. She will offer a workshop using imagery with an esoteric theme. After the workshop you will feel confident to practice and explore the technique in your own time.
Wellness Centre
Book yourself a session in our Wellness Centre offering massage, reflexology, counselling, AcuEnergetics and tarot. Or enjoy the power of meditation in our group room (offered 2 times per day)
A moment of Silence in Nature
In the grounds of Osho Leela, we will connect with the sacred elements, have a fire ceremony to light our pathway into the winter and listen for guidance on our next steps. Walk around on our beautiful grounds or enjoy our 18 acres of fields or discover the countryside of Dorset by foot or by bike.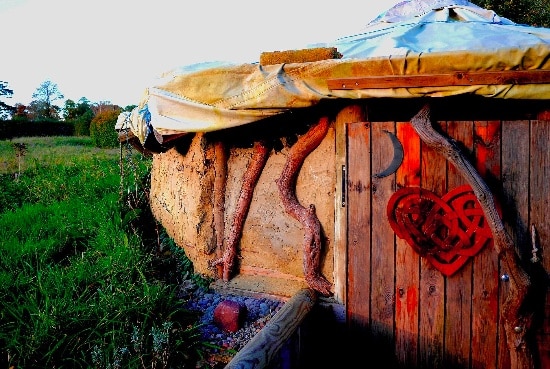 Details
Start: June 20th @ 5:00 pm
End: June 26th @ 3:00 pm
Registration Ticket: £290 (includes retreat & food &camping)
Accommodation:
Dorm £60
Own campervan £60 (plus £18 hook up if needed)
Regular room £150
Large room £210
Accommodation is allocated on a first come first served basis. For 2 people bookings, please call the office. 
LEELA MEDICINE
Our unique formula for JOY!