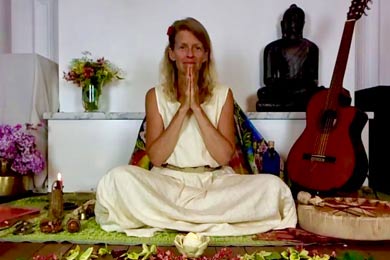 Tarisha is a founding member of the community, a Director, a healer and musician.
Over the years, she has run festivals, workshops and meditation retreats, women's gatherings and shamanic ceremonies all with a focus on creativity and celebration, love and connection to the earth.
More recently, she has been focusing on wellness, offering Singing Medicine sessions to bring in the light online and in the community. She lives here with her son Joshua, born here in 2005. www.tarisha.co.uk
Bavo is a contemporary mystic and a director here at Leela and has been with Osho for over 40 years, living with him in India and America in the 70's and 80's. He is passionate about creating and driving Osho Leela, and runs Empowerment workshops and festivals. He is a magician, medicine man and musician, playing with friends here at Leela in his new 'night club'. He is a connoisseur of many things including fine curries.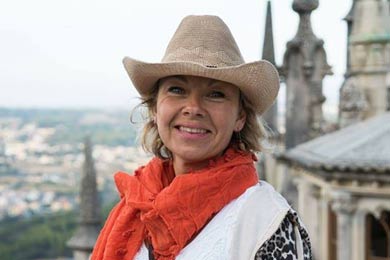 Amura has been a vital member of the community since 2006.
She is part of the healing team and is involved in the running of community activities and festivals.
Premen is our Grounds manager. He is grateful to be out in the grounds every day, working in nature, watching the grass grow. He loves growing vegetables and learning Permaculture and walking in the woods. He says: 'it is a gift to have this meditation in my life'.
Navajata is our Project Manager. He joined the team at Osho Leela in 2019 to support a new wave of improvements and inspire the vision that we all can become self-aware. He brings empathy, clarity and understanding to the community.
Premal supports in different departments at Leela. She loves giving AcuEnergetics sessions in the healing centre, leading meditations and workshops and playing music in Zorba.
Neal is our Financial Manager. He enjoys leading meditations. Vipassana, Shaking and Dynamic are his favorite and he loves playing table tennis.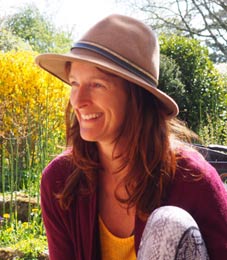 Sanjula is our Promotion Manager. Before arriving at Leela she ventured around the world co-creating in different communities. She shares her experience through Conscious Dance, Breathwork & Healing. She loves nature, dancing, music and beachvolleybal.
Kevin is the Health & Safety Manager and he brings care and wisdom to the Community Support. In his free time he enjoys walking in the country side.
Khalis is our meditating Sports Manager and is part of the Community Support. He lived in Italy for 16 years and at that time he completed the 4-year Therapist Training. He leads meditations, sessions and organises sports events for the community.
Ben is the Kitchen Manager and designing systems to help day to day things run smoothly as well as hosting regular Open Mic nights for the community. In his spare time he is training for an ultramarathon, playing ping pong and writing and performing stand up comedy.
Daniela is our House Care Manager. With her Italian background she surprises us with Italian dishes.
She's also part of the Community Support team and loves assisting sessions, leading meditations, and share her knowledge on Reflexology and the Metamorphic Technique.
Kalia is an integral part of the Promotions and Marketing Team and is also an appreciated member of the Leela workshop facilitation and assisting team. Kalia is a certified trauma-informed Psychosexual Somatics Coach and is devoted to full expression and integrity. Kalia enjoys dancing, singing and developing her skills as a DJ, as well as holding various sessions for the community which inspire authentic connection.
Navanita is a vibrant, intuitive, multi-skilled and heartful woman who brings her gifts in counselling, mediation, space-holding and dance to the community. Navanita is appreciated for her integrity, kindness, active listening skills, care, humour and natural empathy. Navanita loves life, and enjoys spending quality time with family and friends, walking in nature, dancing barefoot, spa's and wild swimming 'a la nude'.
Abhi is an Italian heartful friend and member of the Leela Community since 2017. She matured a wellgrounded experience assisting group therapy workshops, facilitating active meditations and bioenergetics. Abhi is also a creative spirit with a deep passion for Conscious Dance. She brings her enthusiasm and sensitivity into commmunity engagement activities with a natural goal oriented attitude, an artistic touch and a loving heart.
Bart is the Founder of BrightSky Community and is passionate about creating positive change, shamanic healing, music and community. Bart has a big and generous heart and he loves to support people in finding their way back to their hearts and to inspire them to live a meaningful and nourishing life.
Sanjula has been trained for many years at Humaniversity under the guidance of Veeresh. She specialises in working with women. She is also trained in Shamanic deep healing bodywork. She runs Empowerment for Women workshops at Osho Leela and has a young son.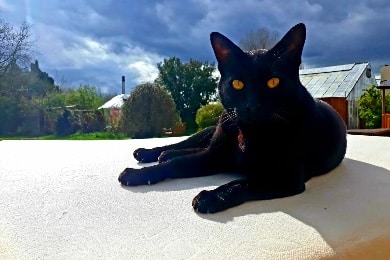 Missy Lissy is 10 years old.
She is Vishwa's cat, but she is also a very communal cat. She loves to sleep on top of the mattresses in Zorba. And if you are lucky (or kept the door to your room open) you might find her on your bed….
She can also be little miss Horrid…when she has been out on a hunt….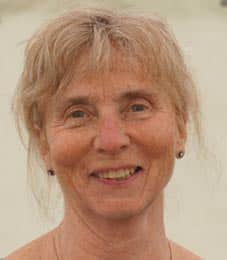 Vishwa is a long term member of the community. She was here from day one. She has all the Humaniversity training and have assisted workshops for years.
She has served as a director for many years and are now taking a back seat. She is a very good cook and love creating systems, beauty and ambiance.
About Us
We are a vibrant, open hearted community committed to personal growth, empowerment, love and friendship.