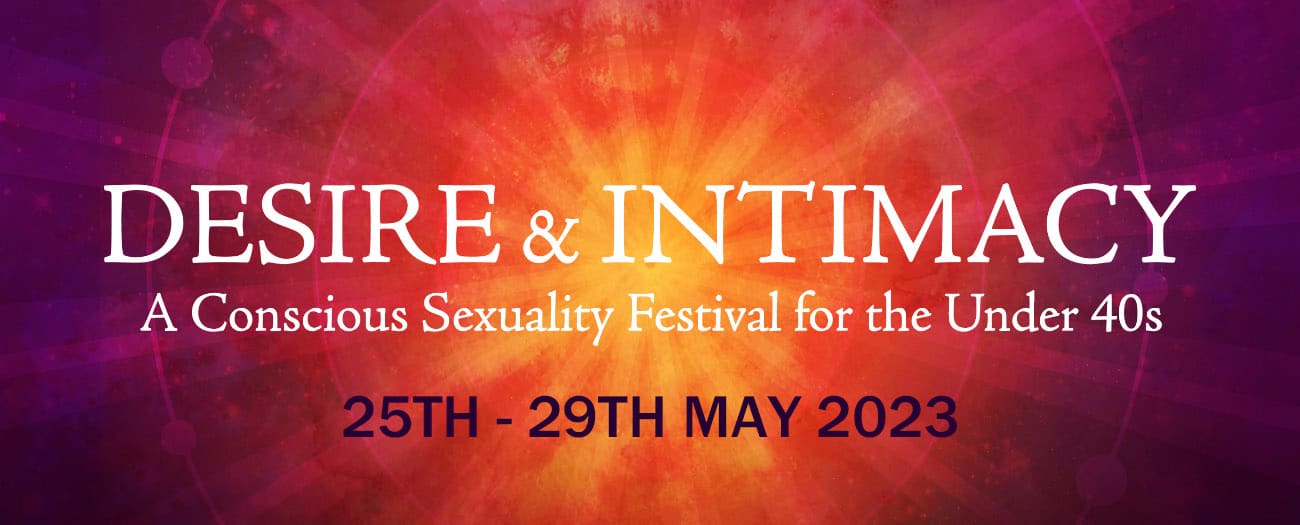 Desire & Intimacy
~ A Conscious Sexuality Festival for the Under 40s ~
25th to 29th May 2023
Introducing a sexuality gathering for people under 40.
An event dedicated to the evolution of the sex positive community.
Welcoming all who wish to create a space where our authentic selves are honoured and valued. Working within the rich framework of consent and boundaries, gives us the opportunity to play, connect, heal and experience together as a community.
A trauma aware space representing diversity and inclusivity within the sexuality community.
Where differences are celebrated as the foundation of curiosity, creativity and learning.
Our team of facilitators offer a wealth of experience and the different pathways to intimacy.
Meet your Festival Organisers
Introducing your festival organisers Jem Ayres & Madalaine Munro.
Both trauma-informed, Certified Sexological Bodyworkers whose work within somatic sex education spans across a wide range of audiences as pioneers at the forefront of conscious sexuality movement.
With their brilliant balance of sexuality, spirituality and science, Jem & Madalaine wish to make this work as accessible as possible.
Desire &
Intimacy Testimonial
Details
Start: Thursday 25th May 2023 @ 5:00 pm
End: Monday 29th May @ 2:00 pm
Earlybird Price: £350 (up to 2 weeks before the event starts)
Full price: £375
Student Ticket Price: £275 (subject to providing a valid Student Card on arrival to the event)
BIPOC Community: £275. This ticket price is not a discount, but a gesture to acknowledge and recognise the systemic underrepresentation within the conscious sexuality field of BIPOC communities.
Ticket includes food and camping
Accommodation extra per night:
Campervan (BYO) £10
Dorm £20
Regular room £35
Large room £45
Premium room £55
Double bed pod £55
Glamping in Bell tent: £40
New!!! Caravan: £60 (ideal for 1 couple or for friends, 2 double beds, power and water).
Accommodation is allocated on a first come first served basis. If you are purchasing a student ticket and wish to book dorm / private accommodation, please contact the booking office: 01747 821221
For all enquiries, please phone the Osho Leela Booking Office on: 01747 821221